FAERIE TALE THEATRE:
"Sleeping Beauty" (1983)
Character Names: Prince Charming/"My Son The Prince"
---
Reviewed by Judy Thomas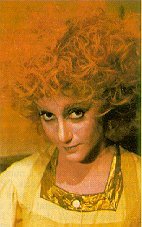 Once upon a time, actress Shelley Duvall had a wonderful idea - she would produce a series of familiar fairy tales. They would be the stories everyone knew, only told with humor and starring her famous friends. The result was Fairie Tale Theatre which first appeared on the Showtime pay-television channel in the early 80s. Easily one of the most delightful entries in this wonderful series is Sleeping Beauty, which first aired July 7, 1983, and starred Christopher Reeve, Bernadette Peters, Beverly D'Angelo and a host of other fine actors.
The story begins in the forest with Reeve as Prince Charming out on a quest to find the perfect princess. He and his hapless squire encounter a gruff woodsman who sounds a lot like a comedian from the Borscht Belt and the trio settles down to share a flask and swap stories. The woodsman tells the sad tale of the princess of Reeve's dreams: "Surpassing beauty, grace in all her ways, the wit of an angel" but doomed to prick her finger on a spindle and die by an evil fairy piqued because she is not invited to the child's christening - a flaky good fairy changes the curse to a long sleep.
Not only is Reeve perfect as the straight-arrow hero, he is also barely recognizable as the foppish "My Son the Prince", terrified of small dogs (he leaps into his father's arms to escape a barking Cairn terrier) and a general whiner and complainer. Seeing this dismal marriage prospect that her father has lined up for her, causes the princess to flee toward her fate. Pricking her finger on a spindle and falling into 100 year sleep seems a viable way to outlast the jerk. After hearing the tale, Prince Charming siezes the woodsman's ax and dashes off to chop his way through 100 years of brambles and a fire-breathing giant to embrace his sleeping beauty.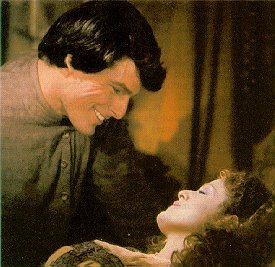 I have many favorite moments in this little gem, but why not pick the big one - THE KISS. When Reeve's Prince Charming bends over to kiss the sleeping princess and her eyes flutter open, it is the scene we have all envisioned. Fairy tales live and all is right with the world. But because this is a Duvall fairy tale, we have to return to the grumbling woodsman who points out the morals to the story (there are more than one). Among them: "When dealing with a prince, don't ever give your ax away. I haven't seen mine since."
Like all of the stars who took parts in Faerie Tale Theatre, Reeve was paid at or near actors' scale to appear in Sleeping Beauty at a time when he could have commanded big bucks for a couple week's work. But he said the experience was liberating: "You get back the sense of fun in acting, the feeling you had doing a school play like The Skin of Our Teeth, when you stayed afterward painting scenery."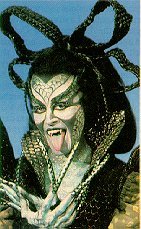 Director Jeremy Kagan based his visually beautiful production on the sensuous style of book illustrator Kay Nielsen. And while Sleeping Beauty gives a hip, updated look at a children's classic, it never demeans it. It is an altogether enjoyable hour for both children and adults.
After its run on Showtime, Sleeping Beauty went into syndication along with the other episodes of Faerie Tale Theatre. Scenes were cut to make room for commercials. In recent years, it has been shown on the Disney Channel; but Disney continues to show the shortened version. Fortunately, Cabin Fever Entertainment sells the video of Sleeping Beauty in all of its original 58 minute glory. The entire Faerie Tale Theatre series is available on Playhouse Video as well.
CAST
Beverly D'Angelo (Henbane)
Bernadette Peters (Sleeping Beauty/Princess Debbie)
Christopher Reeve (Prince Charming/"My Son the Prince")
Rene Auberjonois (King Boris)
George Dzundza (The Woodsman)
Carol Kane (The "Good" Fairy)
Sally Kellerman (Queen Natasha/Queen Farrah)
Richard Libertini (King Murray)
Ron Rifkin (The Squire)
Carol Smith (Yellow Fairy)
Maysie Hoy (Red Fairy)
Lynne Scott (Purple Fairy)
Gene Varrone (Green Fairy)
Lynn Tufeld (Orange Fairy)
REVIEWS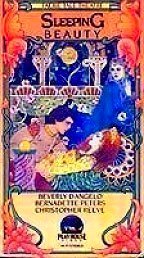 Christopher Reeve put down his Superman cape, momentarily at least, to star in Showtime (that's pay cable) TV's Sleeping Beauty - can't think of a more charming prince! 16 Magazine, August 1983.
Bernadette Peters is the princess put to sleep by a jealous fairy. Christopher Reeve is the handsome prince. Both are a treat, as is Carol Kane as a good fairy. One of the best Faerie Tale Theatre episodes. Video Hound's Family Video Guide.
This is one of the funniest Faerie Tale Theatre episodes. Christopher Reeve is excellent as the handsome prince, and Bernadette Peters makes a sweet and pretty princess. Sally Kellerman is wonderful as the queen. Mick Martin and Marsha Porter. Video Movie Guide.
---


News Reports | Biography | Fundraising | Online Shop | Autobiography
Movie Reviews | Contact Info | Have Your Say | Photo Gallery | Song Lyrics
Transcripts | Mailing Lists | Interviews | Other Websites | About Us | Search
---
This page is Copyright © 1999-2014, Steven Younis. All Rights Reserved
---
Jump to Steven Younis' unofficial Superman Homepage